Cover Reveal - New Cover for Shivers: 13 Tales of Terror
So originally Soph designed the cover for
Shivers: 13 Tales of Terror
- our first collection from our All Hallows Read miniature anthologies. And it was great for the eBook version, but we discovered pretty quickly that the design she chose doesn't pint well.
It's unfortunate, after all the hard work she put in, but the cover comes out virtually all black when printed, with very few of the details of the artwork visible. Hence, we decided we needed a new one. Soph doesn't have time to take on the task at the moment, so it came to me.
I've been working on it for a couple of days and it's all ready - so it's COVER REVEAL time!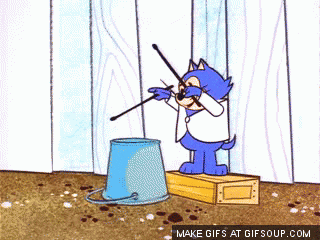 Drum Roll!
Shivers: 13 Tales of Terror
Spooks, werewolves and demons haunt these 13 tales that will leave you shuddering with fright!
Enjoy the spine tingles as you read a cautionary tale about not playing with any old deck of cards, however innocent they may seem. Wallow in the horror of a she-demon stalking her victims, or a werewolf discovering there are things weirder than himself. Or maybe you'd like to chuckle at the chill on the back of your neck as you spend time with a hair-raising highwayman.
13 tales of terror. 13 scares. Read them -
we dare you.
NEW eBook Cover
New Paperback Cover
Purchase Shivers: Paperback | Kindle | Smashwords | Apple Books | Google Play | Kobo | Nook | Scribd
It takes 24 hours or so for the new cover to show up everywhere, but they are now all uploaded, so, hopefully it will be in all the right places very soon.
What do you think?
We had a lot of debate over the font. We knew we wanted it to be gothic, in keeping with the theme of the book, but I went through several before going with good old Plain Black, since it was the clearest and easiest to read.
Acknowledgements
Thanks to
Simon Matzinger
on Unsplash for the background photo and
Dark Indigo
from Pexels for the foreground image used on the cover of this book.